Care Management, Consultation, Referral and Placement Services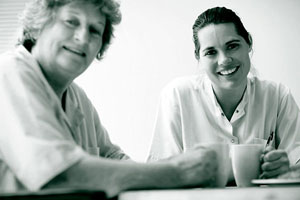 We help individuals assess their needs, align them with community health care resources, coordinate and provide a range of services to meet those needs on-going. Family members often wonder if they're doing enough to oversee a loved one's care. You may discover problems you or your loved one are facing are becoming larger or more complex than you can comfortably manage. Or, perhaps you are unable to provide the level of supervision and attention to your loved one's care that you wish. Evergreen can oversee your loved one's care through our Care Management services. We can help you identify, explore care options and refer you to senior care professionals.
This would include services such as the following:
Needs assessment and management

Environment and safety evaluation

Creation of a full-spectrum care plan

Referrals to professionals and/or specialists

Assistance with medical and financial planning

Alternative living arrangement assessment and planning

Coordination of services to maximize quality of life (such as, transportation and scheduling of doctor's appointments, attending doctor's appointments and facilitating communication between doctor, senior and family members, if appropriate).
We are committed to helping older adults and others with chronic needs attain their maximum functioning potential. Evergreen will help keep you informed, involved and confident that your loved one is enjoying a healthy, safe and independent lifestyle. Our years of experience and education have given us the expertise and knowledge to assist you with navigating the senior care system.