We Know In-Home Care and Can Help You Navigate the System…
One of the many benefits you can expect from Evergreen In-Home Care Services.
Consistent, Experienced Ownership
Expect dependability, knowledge and accessibility to leadership.

Evergreen In-Home Care Services is licensed as a Level 4 Comprehensive
In-Home Care Agency by the State of Oregon.
Owner Nancy Webre, BS, MS, CMC was born and raised in Oregon. Nancy has extensive education and over forty (40) years' experience in the field of aging and elder care. She has worked in the senior care industry in Central Oregon since 1977. After graduating with an advanced degree in the field of gerontology from Oregon State University, Nancy worked for Central Oregon Council on Aging, developing and implementing the Senior Nutrition and Meals on Wheels Programs in the tri-counties of Central Oregon. Her accreditation as a Geriatric Care Manager through the National Academy of Certified Care Managers has further enabled her to professionally guide families to ensure quality care for loved ones. Since the early years of Evergreen's inception, Nancy has maintained a high level of community support and advocacy serving on numerous community/state boards and committees related to senior care. She is actively involved in the day-to-day management and business operations of Evergreen. In 2007, Nancy was awarded the Women in Business Award by Cascade Business News in recognition of her outstanding contribution to developing, promoting and sustaining a healthy business community in Central Oregon. She and her dedicated staff work closely with you, your family, your physician and other community resources to be responsive to your individual needs and provide the highest standard of in-home care in the privacy and comfort of your home environment.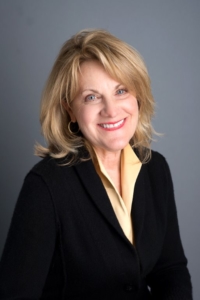 Nancy Webre, BS, MS, CMC
CEO/Owner
Geriatric Care Manager
Expect accountability, integrity and connectivity.
Evergreen is not a franchise-owned in-home care agency. We know our business, the unique needs of our community and are directly accountable to our clients rather than an outside entity.
Expect clarity, guidance and reassurance.
We have years of experience navigating the in-home care system. We can help make referrals to appropriate resources even if you don't require in-home assistance. Let us help you "figure it out."
Longevity and Quality of Staffing
Expect trained professionals, reliability and personalized customer service.
Excellent care begins with excellent staff. Many caregivers have been with Evergreen for over ten years. All staff is closely supervised and receive monthly on-going training opportunities. Our registered nurse maintains oversight of all personal care and medication administration services.
Qualified Contractor of Home Care Services
Expect trustworthiness and accredited services.
Evergreen In-Home Care Services is contracted to provide in-home care services through the Veterans Services Administration, Medicaid, Central Oregon Council on Aging, and the ALS Association of Oregon.
Expect our commitment to provide the highest quality in-home care possible.
Evergreen supports a culture of caring, expressed in our commitment to providing you and your loved ones the highest quality of in-home care in your home environment.