Trust in the Wisdom of
Evergreen In-Home Care Services

Welcome to Evergreen In-Home Care Services
For someone trying to remain independent into advancing years — or recovering from illness or injury, there's simply no place like HOME. In-home care provides a sense of familiarity and security that fosters healing and a healthy outlook. Thanks to Evergreen In-Home Care Services, it can be a perfectly viable place to stay.
Locally owned and operated in Bend, Oregon since 1982, with over 35 years experience in senior care, Evergreen In-Home Care is the most experienced in-home elder care agency in Central Oregon. Evergreen provides a full spectrum of services to individuals in need, as well as complete peace of mind to their relatives and loved ones. Our outstanding team of dedicated caregivers and staff strive to fulfill our mission, "To Enhance the Dignity and Independence of Our Clients", by allowing our clients to remain in their home environment while assisting them in maintaining their independence and quality of life.
We will customize a plan of care to fill your needs with the promise to provide the highest level of customer service while providing exceptional in-home care services.

Evergreen is a full-service in-home care agency providing: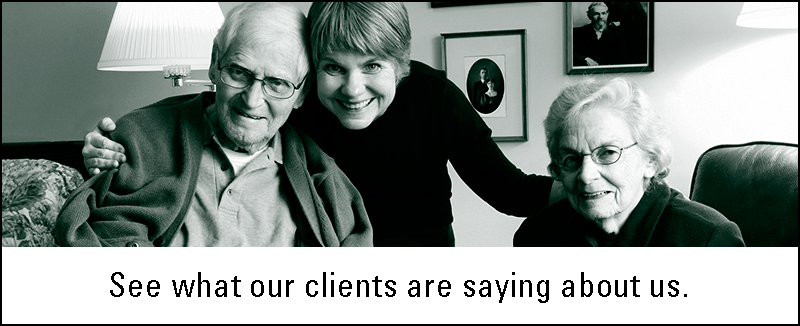 "I want to thank you for all of your kindness and support during your care for my father. The people who are employed by your company were all amazing. Please extend my gratitude to each and everyone of them."
"I so appreciate all the help that you and your staff have given us. You made a world of difference for my Dad and Mom and all of us during these past few months. Thank you. Thank you."
"Thank you for the wonderful support that Evergreen has given us. You have a wonderful team of people that work for you. We are so thankful that we can rely on people like the ones from Evergreen when called upon."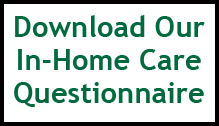 What you need to know about hiring an in-home care agency.
Making the decision to hire an in-home care agency to provide care for your loved one is an important decision and can, at the same time be very difficult. In-home care is a broad range of professional/non-professional health care and support services provided in people's homes. People who are recovering from an illness or accident, disabled, chronically or terminally ill, most often use these services. Read on…